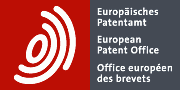 On April 29th the European Patent Office (EPO), is offering a 1½-hour online seminar dedicated to the Patent Cooperation Treaty (PCT). This will be at 10AM Mountain Time.
This seminar is an opportunity to find out more about the services provided by the EPO and the latest developments in the PCT system:
PCT procedure before the EPO as International Authority
New PCT Rules (as of 1 July 2020)
Online filing possibilities
Register Alert, Mailbox, ePCT
Payments and Reimbursement
Only 400 seats are available for this program, which is free of charge. Register now to reserve your place!