Last night was Meet the Bloggers XI.  Yes, the eleventh annual reception.  Henry's Pub, the same restaurant in San Diego where the first and original Meet the Bloggers took place ten years ago, was closed to the public for the night for this special event.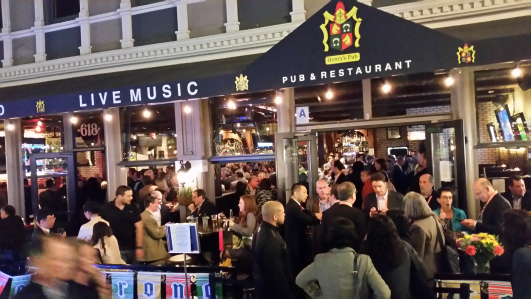 In this exterior shot of the restaurant you can see maybe half of the people who attended this reception.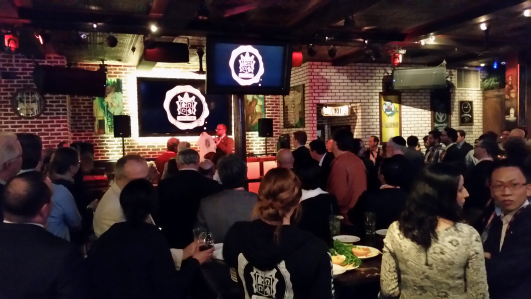 In this shot you can see Erik Pelton giving out some of the door prizes.