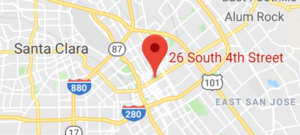 WIPO will offer a free-of-charge all-day live in-person training program on the ePCT system.  This will be Friday, July 20, 2018, from 9:00 AM to 4:30 PM, at the Silicon Valley regional patent office, 26 South Fourth Street, San Jose, CA 95113.
ePCT is an important part of any firm or corporation's use of the PCT system, for two distinct reasons:
when you are filing a new PCT application, you should use ePCT to validate your submission so that you can reduce the risk of mistakes that could be embarrassing or worse, and
you should use ePCT to manage your pending PCT applications, much as you use Private PAIR to manage your pending US applications.
If you are not already doing both of these things, you should attend.
This is a unique opportunity to meet two of the main designers of the ePCT system and to let them know about any additional features you would like to see in the future.
To learn more, or to register, click here.
As a special tip, if you attend, bring your own mobile wifi hotspot so that you can conveniently log in and follow along using the ePCT system.