US practitioners toss the phrase "incorporation by reference" into patent applications as a matter of routine. But in the world of the Patent Cooperation Treaty, and in many designated Offices in which one might enter the national or regional phase from a PCT application, there are only very limited circumstances in which an applicant can rely upon incorporation by reference.
Attend this webinar, presented by WIPO, to learn just what the limited circumstances are in which a PCT applicant may rely upon incorporation by reference. The presenters will be Matthias Reischle-Park, Deputy Director and Hanna Kang, Legal Officer, PCT Legal and User Relations Division.
This program will be of interest to any patent practitioner who makes use of the PCT, but is a must for any US practitioner who is in the habit of using the phrase "incorporated by reference" in his or her patent applications.
This webinar will take place on Thursday, May 27, 2021, 6:30 AM to 7:30 AM Mountain Time.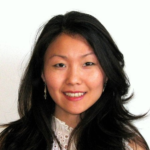 To register, click here.