Today was Design Day 2015 at the USPTO.  From humble beginnings many years ago, Design Day has grown to an enormous all-day event, filling both halves of the USPTO auditorium and overflowing to computer screens in streamed offsite locations.
The in-person attendees numbered some 320, of which about one hundred were examiners in Technology Center 2900 (examiners who examine design patent applications).
These days of course at any design patent event, one faces the spectacle of the many, many patent practitioners who used to pooh-pooh design patents as a waste of time and who now will proclaim (with no apparent embarrassment) to anyone who will listen how much design expertise they say they have accumulated over the years.  As I mingled with the attendees during the break times in t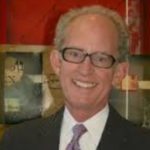 his all-day meeting, I was reminded that there are a small handful of practitioners (Perry Saidman comes to mind, but there are others) who were voices in the wilderness, years ago, getting design patents for clients long before it was trendy and fashionable to do so.
It was nice to have an opportunity to chat with the design patent examiners, and to learn a bit about what their daily work is like.