(See followup article here.)
I wonder how many trademark practitioners around the world noticed when, on November 1, 2019, IP Australia became an Accessing Office in DAS for trademarks?
And lest there be any question whether IP Australia is an Accessing Office for trademarks, the proof may be seen in this Certificate of Availability: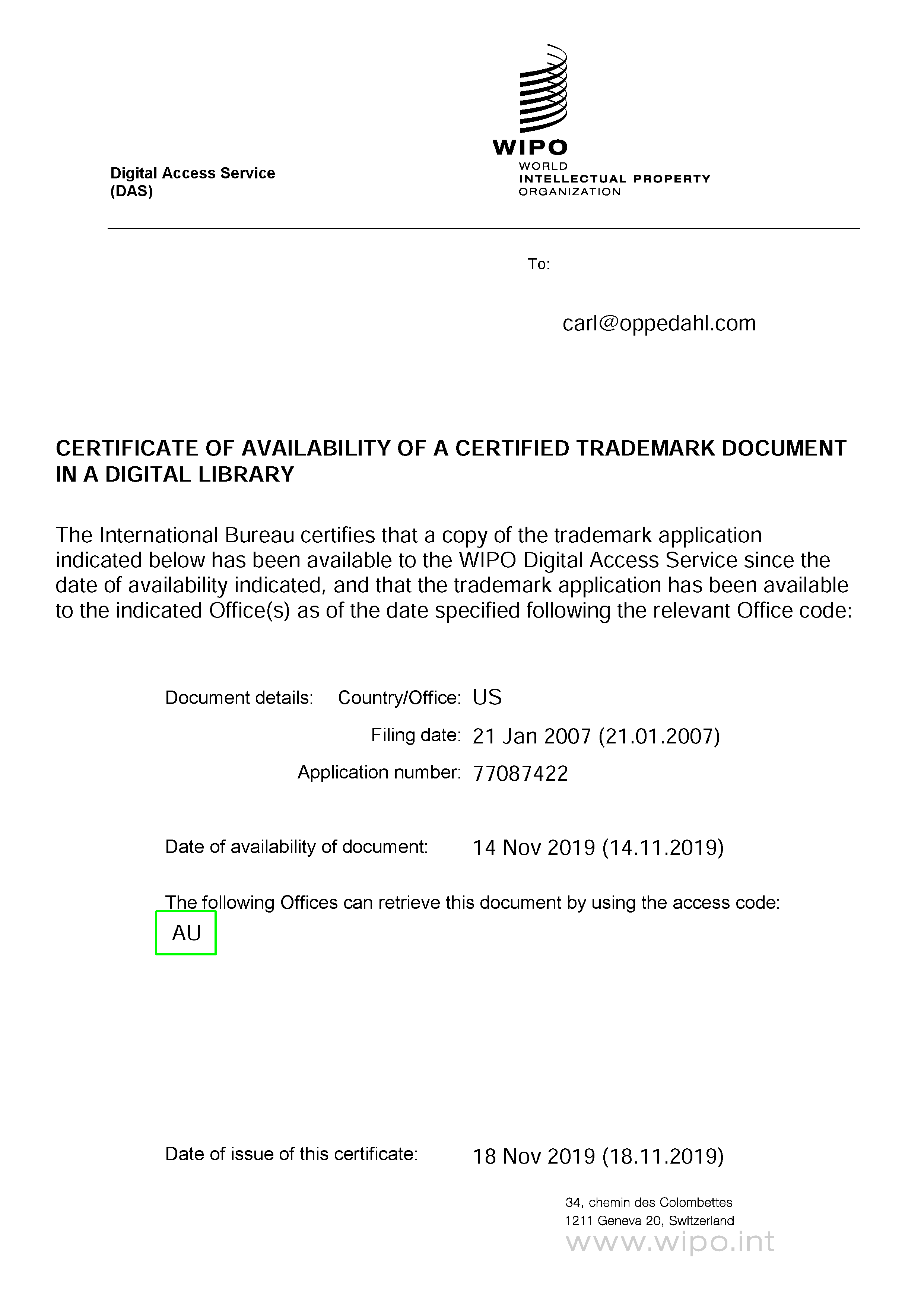 Have you made use of DAS for trademarks? Do you plan to do so soon? Please post a comment below.