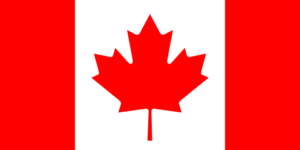 On Monday, July 16, 2018 Canada deposited its Instrument of Accession to the Hague Agreement.
Normally what one would expect from this event is that the Agreement would enter into effect from October 16, 2018 (three months thereafter).  But that is not what is going to happen.  In this case, Canada inserted language into the instrument stating that it would take effect on Monday, November 5, 2018.
This brings to 69 the number of contracting parties to the Hague Agreement.
As of November 5, 2018, companies and designers from Canada can begin using the Hague System to protect their industrial designs.  The applicant can pursue protection in many countries through a single international application and a single set of fees.
Likewise from November 5, 2018, those located outside of Canada will be able to seek design protection in Canada through the Hague System.
---
There has been a lot of discussion that Canada may soon join the Madrid Protocol.  When it does this, Canada will have completed the trifecta of membership in all three international intellectual property filing platforms.
Other countries that are likely to join Hague Agreement soon include China, Mexico, Israel, and Vietnam.  Each of these countries already belongs to PCT and Madrid.  Thus for each of these countries, the accession to Hague will also complete the trifecta.