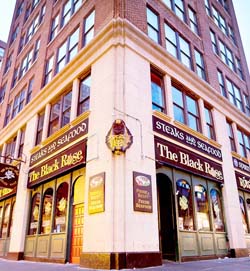 Will you be in Boston at the time of the INTA meeting?  I already told you to save the date (February 17, 2019 blog post) for the E-Trademarks reception.  Now the venue and time of day are also set.
The Ninth Annual E-Trademarks listserv reception will take place on Tuesday, Mary 21, 2019.  This will be at The Black Rose (restaurant web site).  The event will run from 6PM to 9PM.


Add to Calendar
05/21/2019 06:00 PM
05/21/2019 09:00 PM
America/New_York
60
e-Trademarks listserv reception
for members of the listserv and their guests
The Black Rose, 160 State Street, Boston, MA 02109
This reception is for members of the E-Trademarks listserv, and for guests of members of the listserv.
Please RSVP here.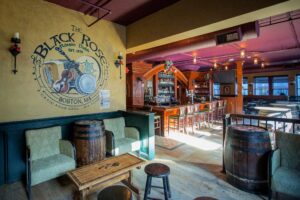 We are renting out the entire second story of the restaurant (photo at right).  Here is the location of the event.
There is one other important event during this time that you need to know about:  Meet the Bloggers XV.