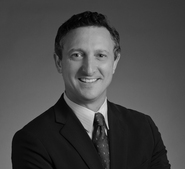 Design patents are suddenly important — everybody gets that by now.  There are a handful of practitioners who were active in the design patent area long before design patents became fashionable, and Chris Carani is one of that handful.  This next Wednesday Chris will host a free of charge live audio program that you can and should attend if your schedule permits.
The program will be at 1:00 PM Eastern Time on January 21, 2015.  To learn more about the program, and to register, go to the brochure page.  From the brochure page:
From the design houses of New York City, to the storied industrial design firms of Chicago, to the cutting-edge think tanks of Silicon Valley, the desire for effective and enforceable design protection is at an all-time high. Simply put, looks matter. Recently released statistics show that applicants are securing U.S. design patents at record rates. With more design patents issued, there also has been a marked uptick in design patent litigation filings. While design patents share much in common with utility patents and trade dress, they have significant and distinct differences from those rights, which if not understood, can present unique traps for the unwary when it comes to litigation.
In this Roundtable, leading design IP attorney Christopher V. Carani will discuss design patent litigation issues, including best practices for asserting, and defending against, claims of design patent infringement, the design patent infringement standard, design patent claim construction, the ins and outs of design patent drawings, design patent defenses of prosecution history estoppel, anticipation, obviousness, and indefiniteness. Along the way, Mr. Carani will also offer insights and strategies for cases involving both trade dress and design patent infringement claims.