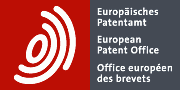 A week ago I blogged about the good news that the Eurasian Patent Office will soon be joining DAS.  (It will be recalled that DAS is the sophisticated system for exchanging electronic copies of priority documents, and that it is much more user friendly and more secure than the PDX system.)
In that blog article I bemoaned that EPO had said it would join in 2015 or 2016, but had not yet done so.  See this excerpt from a presentation made by EPO:

Now there is good news.  
I have heard informally from no fewer than three nice people at EPO that it is all set that EPO will join DAS by no later than the second half of 2018.
This is welcome news!