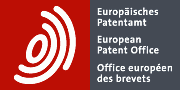 How is "Espacenet" pronounced?
Here is how I have always pronounced it:
I checked with the EPO and here is what they wrote:
we would suggest: [Espassnet]. Would sound like a combination of the French "espace" and the English "net".
At my request a nice EPO person recorded a sound file of the pronunciation, and here it is:
Here is a Youtube video in which an EPO person says "espacenet" over a dozen times:
So I think my pronunciation is correct.  What do you think?  Please post a comment below.