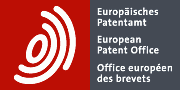 The search fee for US applicants at the EPO will increase on September 1, 2017.  The search fee is presently $1992 but will increase to $2099.  Here is how the search fees will rank after the fee change:
EP – $2099
US – $2080
AU – $1688
SG – $1552
JP – $1372
KR – $1114
US – $1040 (small entity)
IL – $963
US – $520 (micro entity)
RU – $482
As you can see, with this fee change, EP will again retain its long-standing status of being the most expensive of the searching authorities available to PCT filers in RO/US.  The cheapest ISA is still ISA/RU.
Which searching authorities are readers using these days?  Please post a comment with your thoughts about various searching authorities and why you might or might not pick a particular ISA.