Will you be in Orlando, Florida at the time of the 2016 meeting of INTA (the International T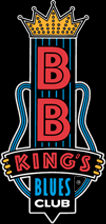 rademark Association)?  Are you a member of the E-Trademarks Listserv?  Are you with a trademark or patent firm located outside of the US? Or are you with a corporation?  If so, we hope you will join the people of Oppedahl Patent Law Firm LLC at our reception for the E-Trademarks Listserv.  Our reception will take place at B B King's Blues Club from 5PM to 8PM on Tuesday, May 24.
To learn more abut the reception, and to RSVP, please click here.