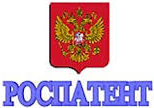 It will be recalled (see blog post of November 3, 2017) that the search fee to be paid by a US filer selecting ISA/RU was scheduled for a fee increase today, December 6, 2017.
The fee increase, from $482 to $698, has indeed taken place.
You do not need to worry about accidentally paying the incorrect fee amount, because EFS-Web and ePCT have both been updated to reflect this new fee amount.
As of today the various searching authorities available to those who file in RO/US, ranked by the amount of the search fee, are:
EP – $2238
US – $2080
AU – $1688
SG – $1552
JP – $1372
KR – $1114
US – $1040 (small entity)
IL – $963
RU – $698
US – $520 (micro entity)
There are many factors in addition to price which a filer might wish to take into account when selecting an International Searching Authority.