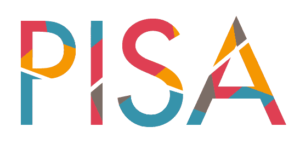 Yes one looks at the headline for this blog article and one realizes that the headline does not narrow things down very much. But I will guess that this particular embarrassment that I am about to touch upon is one that most of us in the US have not thought about for a long time, given so many other more recent national embarrassments. But somehow it got into my head to reflect recently on the unenviable rankings that the US earns in the OECD's Programme for International Student Assessment, with the acronym PISA.
PISA is a system of testing fifteen-year-old schoolchildren around the world in three areas — mathematics, science, and reading. You can see a Wikipedia article and you can see the official web site. The tests usually happen every three years and the most recent results were released in 2019.
In the 2019 results, the US ranked 38th place for mathematics, 19th place for science, and 13th place for reading. If this were an isolated embarrassing outcome that would be one thing, but the US has ranked very poorly in the PISA studies for all of the many decades during which it has been conducted.
Some readers know about the Sputnik crisis (Wikipedia article), a period of time starting in about 1957 when policymakers in the US briefly gave some emphasis to improving the country's educational standards and promoting science, math, and engineering studies.
Regrettably this did not last. By the time I reached public-school age, most of the schools that I knew about spent any discretionary funds that they had available on athletic facilities such as tracks, gymnasiums, football fields, and swimming pools. At my high school, when I somehow came to serve as an ex officio member of the school board, I was astonished to learn that the high school football coach was actually listed on the school district's payroll as a mathematics teacher, even though he only set foot in a classroom to teach about one hour per work week, and the subject that he nominally taught was not mathematics. (For some reason that I do not recall, at that time in the state where I lived, math teachers got paid a bit more than other teachers.)
If only our country could place more of an emphasis on nurturing in schoolchildren the appreciation of the study of math and science. If only our country could provide and reward more good teachers in math and science in public schools. If only all of the parents of schoolchildren would encourage their school-age children to buckle down and do their homework in math and science.
It is also rather discouraging to realize that if the US had managed to do better, some decades ago, in rearing generations of students with better-than-average math skills and science skills and reading skills, some of the other national embarrassments that probably flitted through your mind when you first saw the headline above might have either not happened, or might not have been quite as bad as they were.