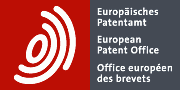 (Update: A letter got sent on February 22, 2020 to the Commissioner for Patents at the USPTO, asking the USPTO to pull the plug on DAS. See blog post.)
Today is the day! EPO now belongs to the DAS system.
As I blogged back on October 22, EPO had announced that November 1, 2018 was the day that it was going to join the WIPO DAS system. And today is the day.
This is welcome news. As of today, all members of the IP5 belong to DAS.
US patent applicants will not, however, be able to make use use of this system for their applications that claim priority from EP applications, because the USPTO and EPO are still connected by the legacy PDX system. Eventually it is expected that USPTO will pull the plug on the PDX system with respect to EPO, and then US filers will be able to get the benefits of DAS for their applications that claim priority from EP applications.
There are many benefits to the use of DAS. One benefit is that the filer can set up an "alert" which will let the filer know exactly when a particular Accessing Office has actually retrieved a particular electronic certified copy. (PDX offers no such alerting function.) Another benefit is that the filer can obtain a Certificate of Availability which removes any doubt as to whether a particular application is or is not available to any particular Accessing Office.
Are you fully familiar with the DAS system? See if you can pass this simple quiz on the DAS system.