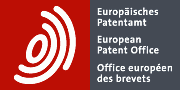 This has indeed been a busy week for good news about Offices participating in the DAS system.  Yet another piece of good news is that RO/EP has joined the DAS system.
The EPO joined DAS on November 1, 2018 (blog article).  At the time, EPO's participation as a Depositing Office was limited to patent applications that had been filed as national (regional) applications in EPO.  From the outset, however, EPO had said that eventually it would also become a Depositing Office with respect to applications filed in RO/EP.  Now this welcome development is that RO/EP will be a Depositing Office in DAS from April 1, 2019.
You can read about the details here on the DAS web site.