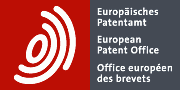 The European Patent Office (EPO) will sponsor three seminars for US‑based patent practitioners, paralegals and their administrative staff.
The seminars will be the mornings of:
Monday, October 29 in Palo Alto
Wednesday, October 31 in Houston
Friday, November 2 in Arlington, Virginia
Registration will cost €80 which includes lunch.
Topics include:
Introduction to the EPO
How to use the EPO as

International Searching Authority
International Preliminary Examining Authority

Benefits of using the EPO
How to solve problems
Answers to the questions US users most commonly ask the EPO's PCT helpdesk
Where to get support
ePCT
PCT Direct
Filing demands
Entry into the regional phase
PPH made easy
Paying fees and optimizing your deposit account
Receiving communications electronically
European Patent Register: staying up to date with procedural information on all European patent applications
Global Patent Index: easily searching the EPO's worldwide bibliographic and legal status patent data
The presenters are real people from the EPO.  This is a unique opportunity to meet EPO people face-to-face and to get very useful information.  For more information, or to register, click here.