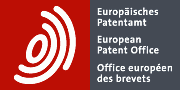 It will be recalled that on September 1, 2017 the search fee paid by US filers of PCT applications for the EPO searching authority increased from $1992 to $2099.  Now it has been announced that on December 1, 2017 this fee will increase again, this time to $2238.
The ranking will remain unchanged after this fee increase.  Right now ISA/EP is the most expensive for US filers and ISA/RU is the least expensive, and that will not change on December 1.  Here is how the search fees will stand after the fee change:
EP – $2238
US – $2080
AU – $1688
SG – $1552
JP – $1372
KR – $1114
US – $1040 (small entity)
IL – $963
US – $520 (micro entity)
RU – $482
For the US filer who is planning to file a PCT application in which ISA/EP is selected, there will be an opportunity to save a little money.  The filer could file on November 30 rather than December 1, and the savings would be $139.