Yesterday (blog article) I reported half a dozen US trademark applications that had been filed as much as 2½ years ago and still did not have an Examining Attorney. Here are five more US trademark applications that were filed a long time ago and still do not have an Examining Attorney:
(In the table, I have provided a deep link to the TSDR page for each of these five applications.)
As you can see, these applications were all filed at about the same time, more than eleven months ago. The Trademark Office acknowledges a backlog of six or seven months, but eleven months is a lot more than six or seven months. I hope and trust that some reader of this blog article who works in the Trademark Office will pass along these five application numbers to whoever it is that is responsible for assigning Examining Attorneys to trademark applications.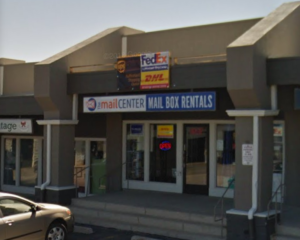 Here is something to puzzle over. It will be recalled (blog article) that in August of 2021 I did a couple of mouse clicks and found some 2300 trademark applications whose applicants were located in a particular mail box at this mail box rental store in Colorado Springs. I sent a spreadsheet to the office of the Commissioner for Trademarks at that time, listing those 2300 applications. The thing to puzzle over is that these five trademark applications were listed in that spreadsheet.
Today's blog article is thus the second time that these five US trademark applications have been brought to the attention of the Commissioner's office.