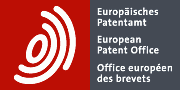 The European Patent Office has announced November 1, 2018 as the date that it will join the DAS system.  This brings all of the members of the IP5 to the DAS system, and it brings the number of participating Offices to nineteen.
The design of the DAS system is such that any particular Office might participate as a "depositing office" (contributing electronic certified copies to the system) or as an "accessing office" (drawing electronic certified copies from the system) or both.  EPO will participate in both roles.
At the present time the "depositing office" function will be available with respect to European patent application.  EPO plans in the near future to extend this "depositing office" function to PCT applications having been filed in RO/EP.
This is welcome news.
For US applicants the benefits of EPO's membership in DAS will not be immediately available because the USPTO and EPO are already connected by the legacy system called PDX.  The design of the PDX system is that it trumps DAS;  if any two Offices have both a PDX connection and a DAS connection, then it is the PDX connection that gets used and not the DAS connection.
What will need to happen, of course, is that USPTO will need to pull the plug on PDX with respect to the European Patent Office at some point after having had an opportunity to confirm that the DAS connection is working smoothly.
During this transition time after November 1, when USPTO continues to belong to PDX with respect to EPO, US practitioners will still be able to benefit from the fact of EPO belonging to DAS.  For example, suppose a US practitioner has filed US application that claims priority from an EP application, and suppose there is some question as to why USPTO has not yet retrieved the electronic certified copy by means of PDX.  The US practitioner could obtain the DAS access code from European counsel, and could attempt to obtain a Certificate of Availability from DAS.  If the US practitioner is able to obtain the Certificate of Availability, then this provides independent confirmation that the application number is not in error and that the application is indeed available electronically from EPO.
Are you fully familiar with the DAS system?  See if you can pass this simple quiz on the DAS system.