We will all be affected by the inevitable growth of OTT (over-the-top) distribution of entertainment, both as intellectual property practitioners serving clients and as consumers watching the stuff.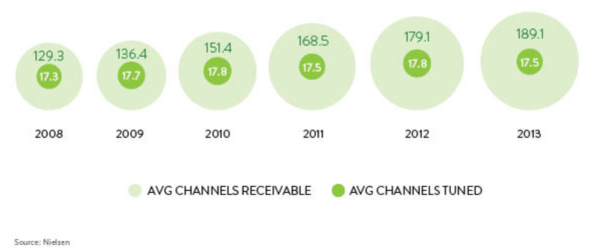 A Nielsen report from May of 2014 says that in 2013 the average American household got 189 channels from their cable television or satellite television provider, and actually watched only 17 channels.  One way to look at this is that in 2013, the cable or satellite provider bundled about 112 channels that you didn't want along with the 17 channels that you did want.
"Over-the-top" or OTT is the effort by some content providers to bypass the cable and satellite television providers and to reach consumers directly.  I'll discuss some of the OTT initiatives.
Continue reading "OTT (over-the-top) media programming is on the way"